Easy to get started in minutes.
No mess, plug and play with nothing to install.
Encourages girls and boys to build creative projects.
Works well with both individual and group learning.
Perfect for wearable electronics projects.
---
Add colours to your CodeBug by connecting a chain of GlowBugs. You can set each clever GlowBug to flash or glow any colour. Strew them across your desk, sew them onto fabrics. Wrap them around your Christmas tree or sew them on your Christmas jumper!
5 × GlowBugs
15 × Croc-clips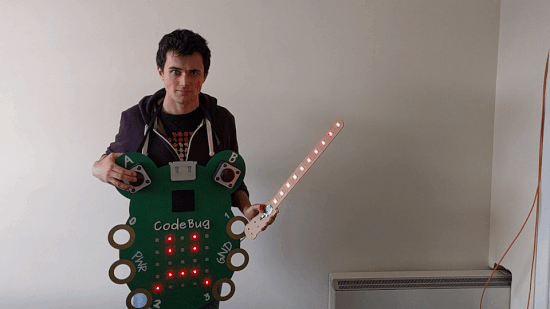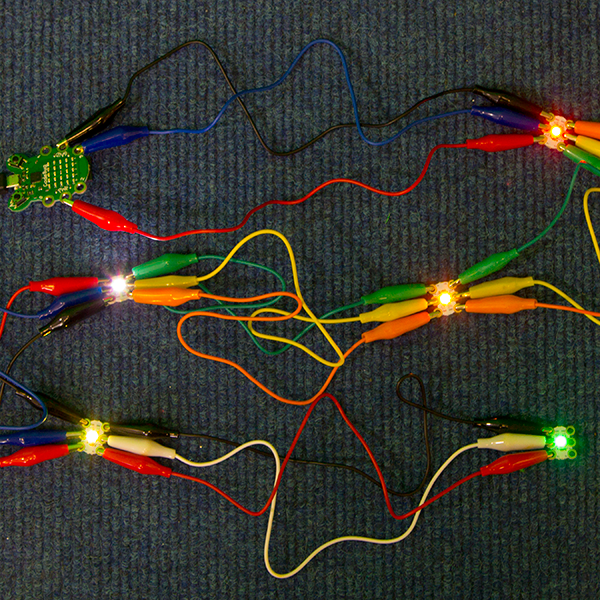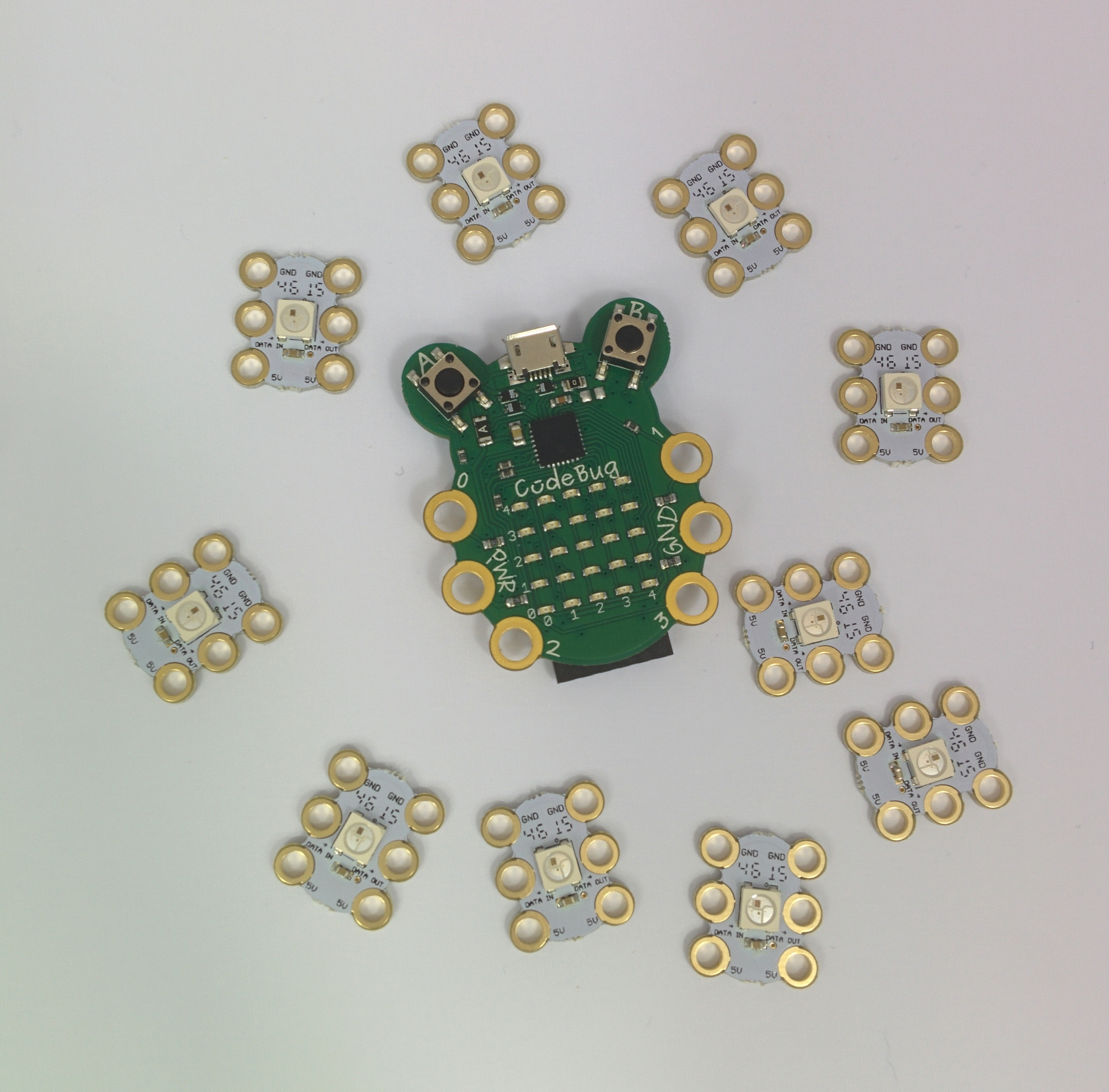 Make these fun things with GlowBugs x5
Learn how to use CodeBug GlowBugs and make beautiful patterns.
Follow this simple guide to tether CodeBug to your computer, allowing you to control your CodeBug and GlowBugs with Python.
Learn how to use CodeBug GlowBugs to create beautiful light-up wearables.