OpenLX present CodeBug; the perfect, personalised Father's Day gift for gadget-mad Dads
OpenLX present CodeBug; the perfect, personalised Father's Day gift for gadget-mad Dads
May 19, 2016, 9:24 a.m.
Passionate about quality and simplicity by design, OpenLX have a range of fun and easy-to-use devices, which make ideal and inexpensive gifts for gadget-loving Dads this Father's Day (Sunday, 19th June). CodeBug is the obvious choice, though, as it is suitable for any level of experience.
CodeBug is perfect for tech-loving Dads who like to tinker with new devices or those who have always wanted to learn to code, but never found the time. A small, programmable and wearable device retailing for just £15, CodeBug is aimed at complete beginners and is so easy to use that anyone can complete their first program in just a few minutes. CodeBug can also be used as the "brain" in more complex computing projects.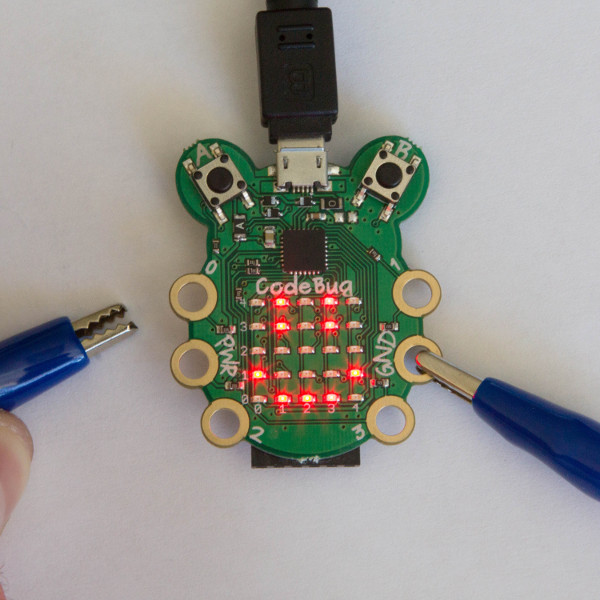 Personalising a CodeBug gift is easy. Simply follow the tutorial on the CodeBug website to create a basic program with a scrolling message for Dad. Download the program to Dad's CodeBug and it will appear the next time the CodeBug is powered up!
About CodeBug
CodeBug is a cute, programmable and wearable device for teaching and learning coding and electronics, which retails for just £15 (inc. VAT). It's easy to program CodeBug using the www.codebug.org.uk website, which features colourful drag and drop coding blocks and an in-browser emulator, as well as tutorials and activities, such as scrolling your name or making a fruit keyboard. Designed to get kids into coding, CodeBug is also perfect for teachers, because it is so simple to use, and no software or drivers need to be installed. Fun, colourful add-ons (ColourStar and GlowBugs) are also available.
About OpenLX SP Ltd
Based in Oldham (Manchester), UK, OpenLX are passionate about creating high-quality, easy-to-use tech devices that make teaching and learning coding simpler and more accessible, as well as running coding workshops and generally getting people excited about computer programming. In addition to CodeBug, OpenLX are also the brains behind PiFace (the best-selling add-on for Raspberry Pi boards) and MicroStack.