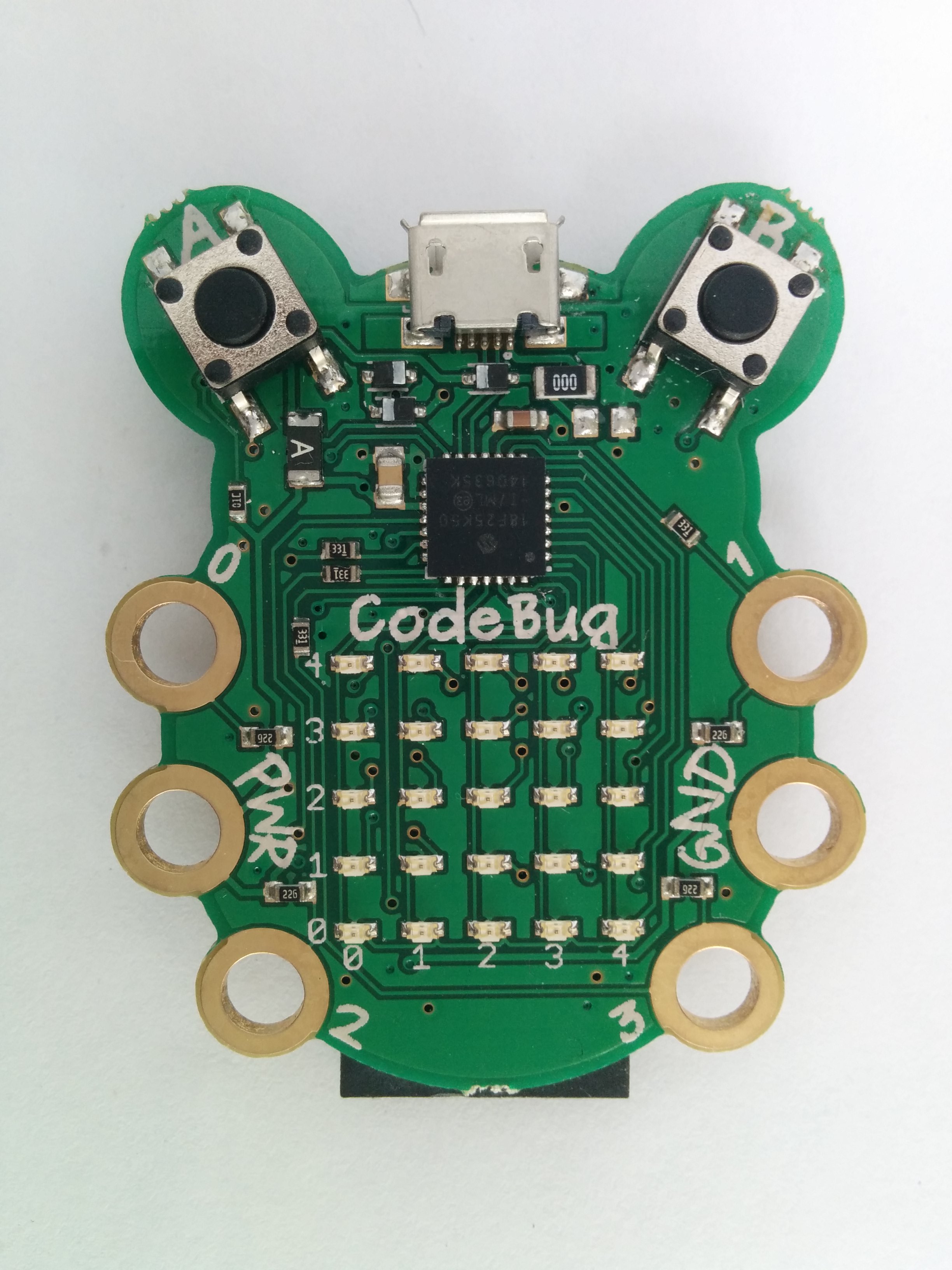 Introducing CodeBug!
CodeBug is a cute, programmable and wearable device designed to introduce simple programming and electronic concepts to anyone, at any age. CodeBug can display graphics and text, has touch sensitive inputs and you can power it with a watch battery. It is easy to program CodeBug using the online interface, which features colourful drag and drop blocks, an in-browser emulator and engaging community features. Create your own games, clothes, robots or any other wacky inventions you have in mind!
CodeBug was funded with the help of hundreds of generous backers on Kickstarter, without them it would not have been possible for CodeBug to exist today. You can find a list of their names and some more information about the creators of the project over on the About Us page.
Hardware
5x5 Red LED display
2 buttons
6 touch sensitive I/O pads (4 input/output, power and ground)
Micro USB socket
CR2032 battery holder
Expansion port for I2C, SPI and UART
Software
Blockly-based online programming interface
CodeBug emulator for checking code before downloading
Online project storage and sharing
Tethered mode for computer/CodeBug interaction
Step-by-step walkthrough guides
More Information