CodeBug at Oldham Gallery
CodeBug at Oldham Gallery
On

Sept. 5, 2016, 9:45 a.m.
CodeBug had fun this weekend at Oldham Gallery teaching kids from the local area how to code. The event, MAKE STUFF, was organised by MadLab, a Manchester based non-profit dedicated to teaching the public how to be creative with technology.
TODAY! From 10.30 @madlabuk and their wonderful makers & hackers for a fun free day of activities! #MAKESTUFF pic.twitter.com/6gxqnkF9xN

— GalleryOldham (@GalleryOldham) September 3, 2016
#codebug welcoming mini makers to #makestuff with @madlabuk at Oldham library pic.twitter.com/Q6UNm05uDT

— Tom Macpherson-Pope (@T_Mac_P) September 3, 2016
Hundreds of children and parents passed through the gallery which housed amazing projects from punchcard Minecraft on the Raspberry Pi to laser harps! We spotted this young maker in action, making a light-up CodeBug bag with some help from Rachel at CPC.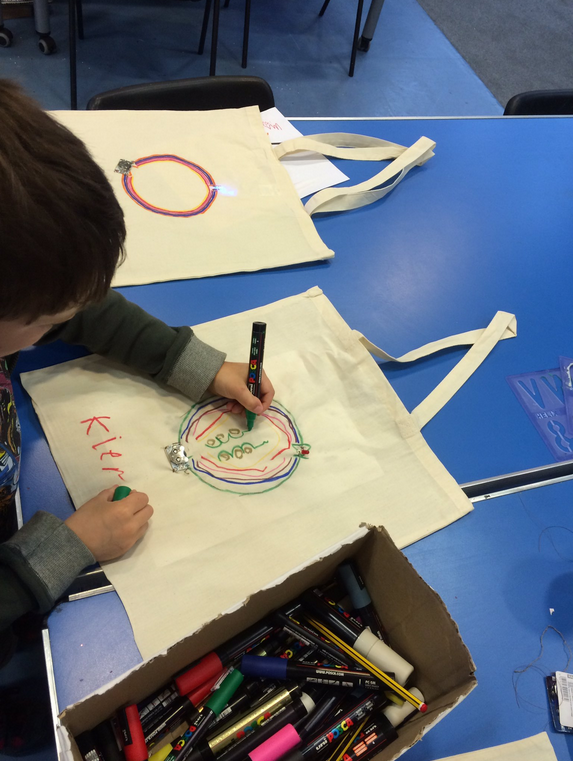 The workshop on Saturday was the third of six planned events in the MAKE STUFF series in the Greater Manchester area. The next events are:
St Johns Centre Trafford - Saturday 10th September
Leigh Hack Space - Saturday 17th September
Portland Basin Museum, Ashton - Saturday 24th September

Awesome #codebug project made by young coder in the making at #makestuff with @madlabuk pic.twitter.com/jmZCqBoLaR

— Tom Macpherson-Pope (@T_Mac_P) September 3, 2016