CodeBug at EMF camp
CodeBug at EMF camp
On

Aug. 18, 2016, 8:20 a.m.
The UK's EMF (ElectroMagnetic Field) festival has just finished, and CodeBug had a great time observing some of the strangest contraptions and brightest lights ever put in a field. EMF is a great festival where hundreds of geeks pitch their tents (with power and WiFi provided of course) to talk about their creations and teach others their unique skills.
The weekend saw all manner of activities and events taking place, from blacksmithing and silversmithing, to "deliberately terrible robot fighting".
New video! Hebocon UK: deliberately terrible robot fighting, from @emfcamp: https://t.co/XrEcOpNSEl

— Tom Scott (@tomscott) August 8, 2016
Microsoft kindly hosted a CodeBug workshop in their tent, where budding young programmers were able to create amazingly colourful patterns with CodeBugs and ColourStars.
#codebug workshop at 3pm in the Microsoft tent, great for age 5+ https://t.co/A02WQQPyOp pic.twitter.com/tW72FHBEFb

— Tom Macpherson-Pope (@T_Mac_P) August 7, 2016
On the second day of camp, attendees were given their very own EMF badge, packed full of features including a colour screen, WiFi and an accelerometer. The badge was also sporting an RGB LED, with pins to connect more colour lights. You can connect jumper cables to this to control your ColourStar or GlowBugs!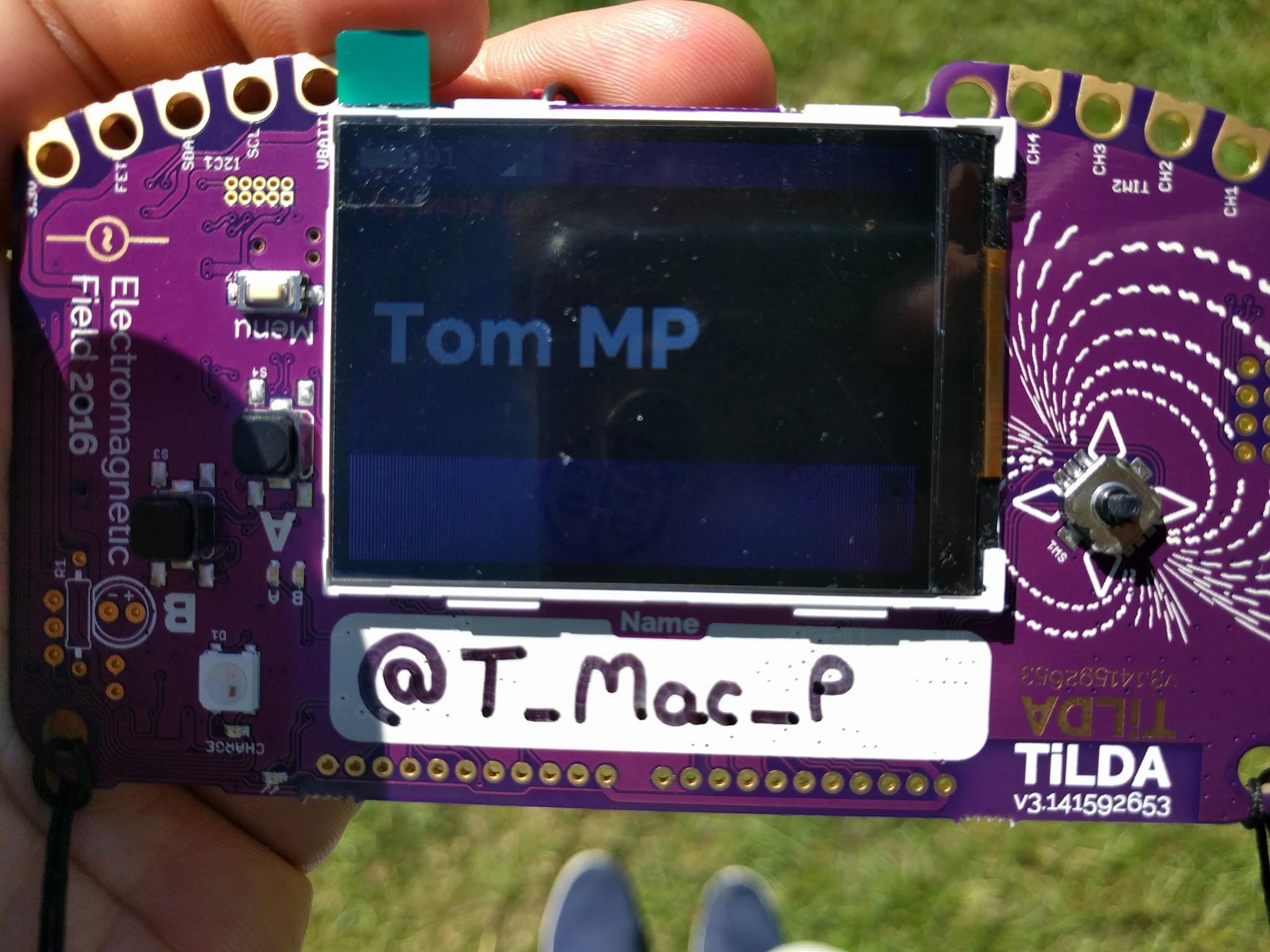 The last day of camp saw Dr Lucy Rogers giving a talk about Raspberry Pi controlling animatronic dinosaurs (amazing right?!). In the talk one of CodeBug's sister products, PiFace Digital, made an appearance (the board with orange and green connectors on it) as it was used in the early stages of the project to prototype the electronics systems.
Video of hacked robots controlled by @Raspberry_Pi and @Raspberrypiface in @DrLucyRogers talk #emfcamp #EMF2016 pic.twitter.com/mkwj5QYAnK

— Tom Macpherson-Pope (@T_Mac_P) August 7, 2016
Visit EMF's Twitter to see more of the weekend's strange goings-on.