ColourStar and GlowBugs
ColourStar and GlowBugs
On

Dec. 14, 2015, 11:30 a.m.
We're getting into the festive cheer here at CodeBug and to celebrate Christmas we are releasing CodeBug GlowBugs and ColourStar! Make your projects wonderfully colourful and decorate your home with these full colour light up stars and mini croc-clippable bugs. Check out The CodeBug Shop to get yours today :)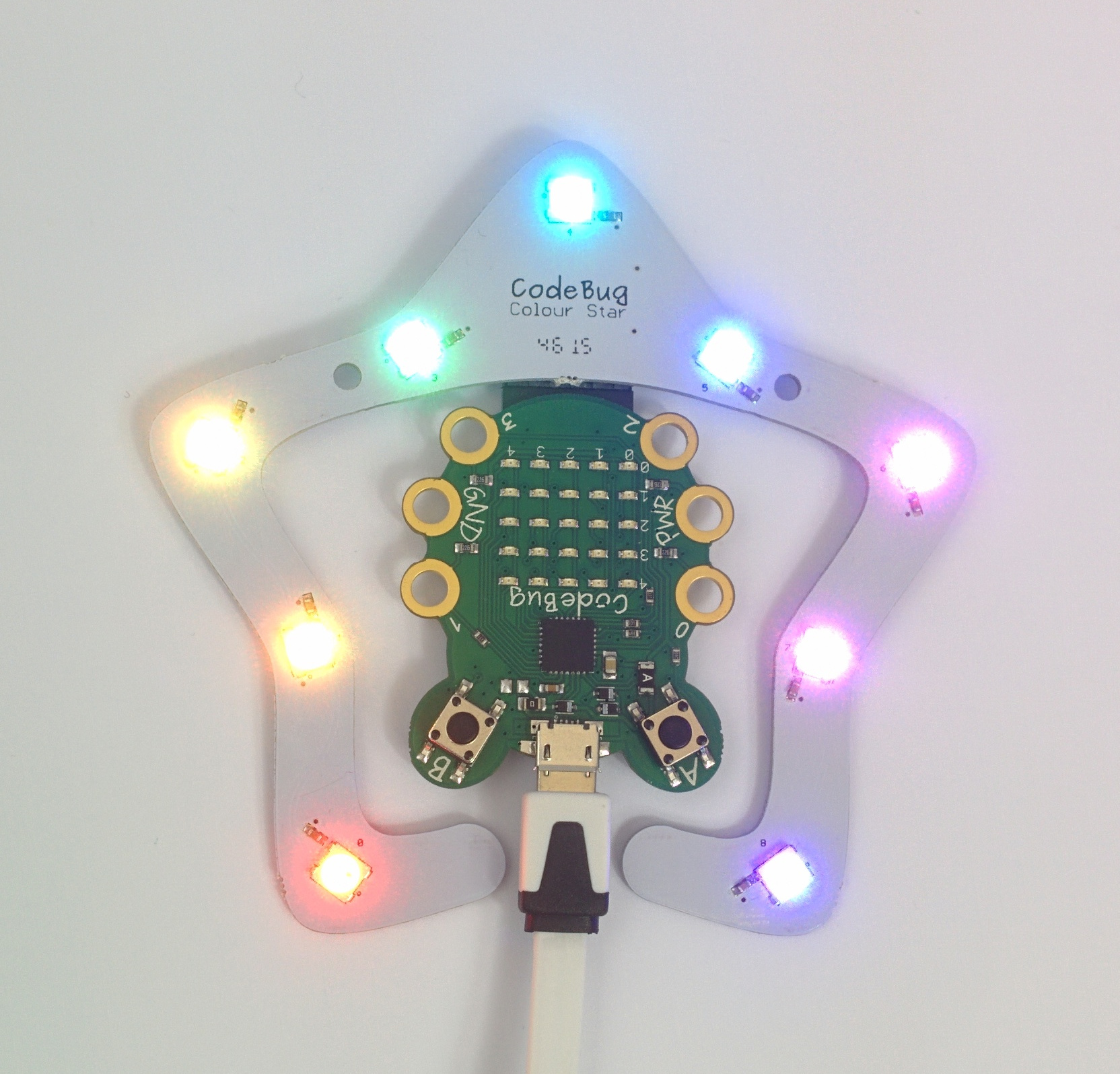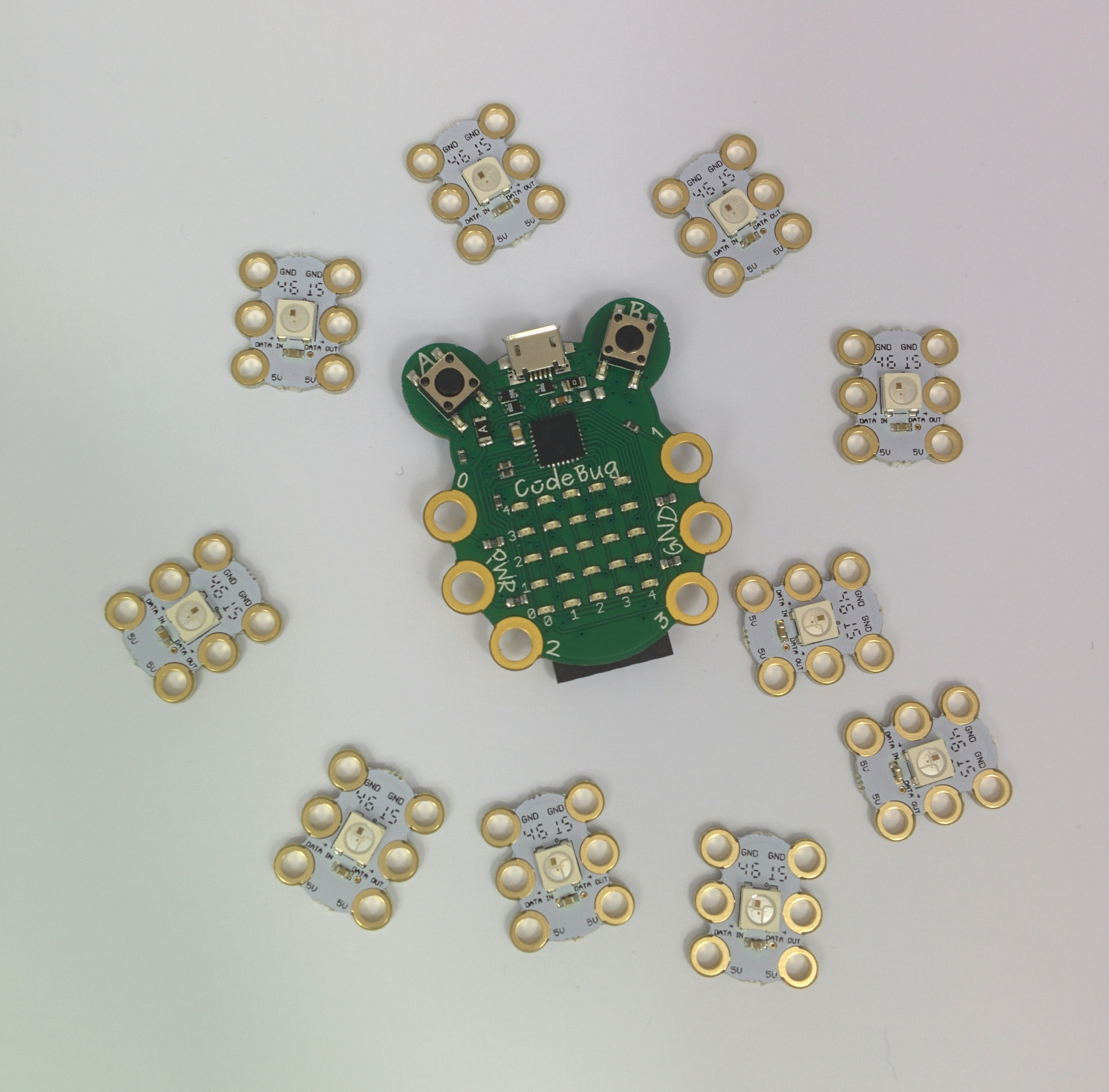 We have already sent out a few ColourStars and GlowBugs to see what people think of them and we're excited by what you're creating with them.
@_codebug Xmas star with 1st stab at glow code. Going to tweek the code & then tether to tree with conductive thread pic.twitter.com/UmHJz1WgPI

— Kev Howson (@Makerspace_CPC) December 7, 2015
Ooh oooooh...A fairy wand, or a star tree topper, or an electric guitar!? #exciting @_codebug pic.twitter.com/fdTV6pSEEh

— ItsAll_GeekToMe (@ItsAll_Geek2Me) November 30, 2015
ColourStar plugs straight onto your CodeBug and has handy mounting holes for building your own star wand or to sew it to a jumper and become the brightest star in the room this holiday. There are so many ways to brighten up these winter nights with ColourStar, you could use it as a Christmas tree topper, or even as a dining table centerpiece.
GlowBugs connect to your CodeBug using the croc-clippable legs. You can control up to 80 of them from a single CodeBug, perfect for decorating your Christmas tree.
ColourStar and GlowBugs are really easy to use, and we have written some fun activities to get you started including making your own ColourStar wand and how to use GlowBugs as wearables as well as introduction guides to both GlowBugs and ColourStar.
Give the gift of coding this Christmas in full colour!