CodeBug at Bett 2016
CodeBug at Bett 2016
On

Jan. 26, 2016, 4:42 p.m.
CodeBug had an amazing time last week at the annual Bett show in London. We took down lots of CodeBug demos and two big CodeBugs that we had made especially for the event. Needless to say, it was an exciting train ride down to the show.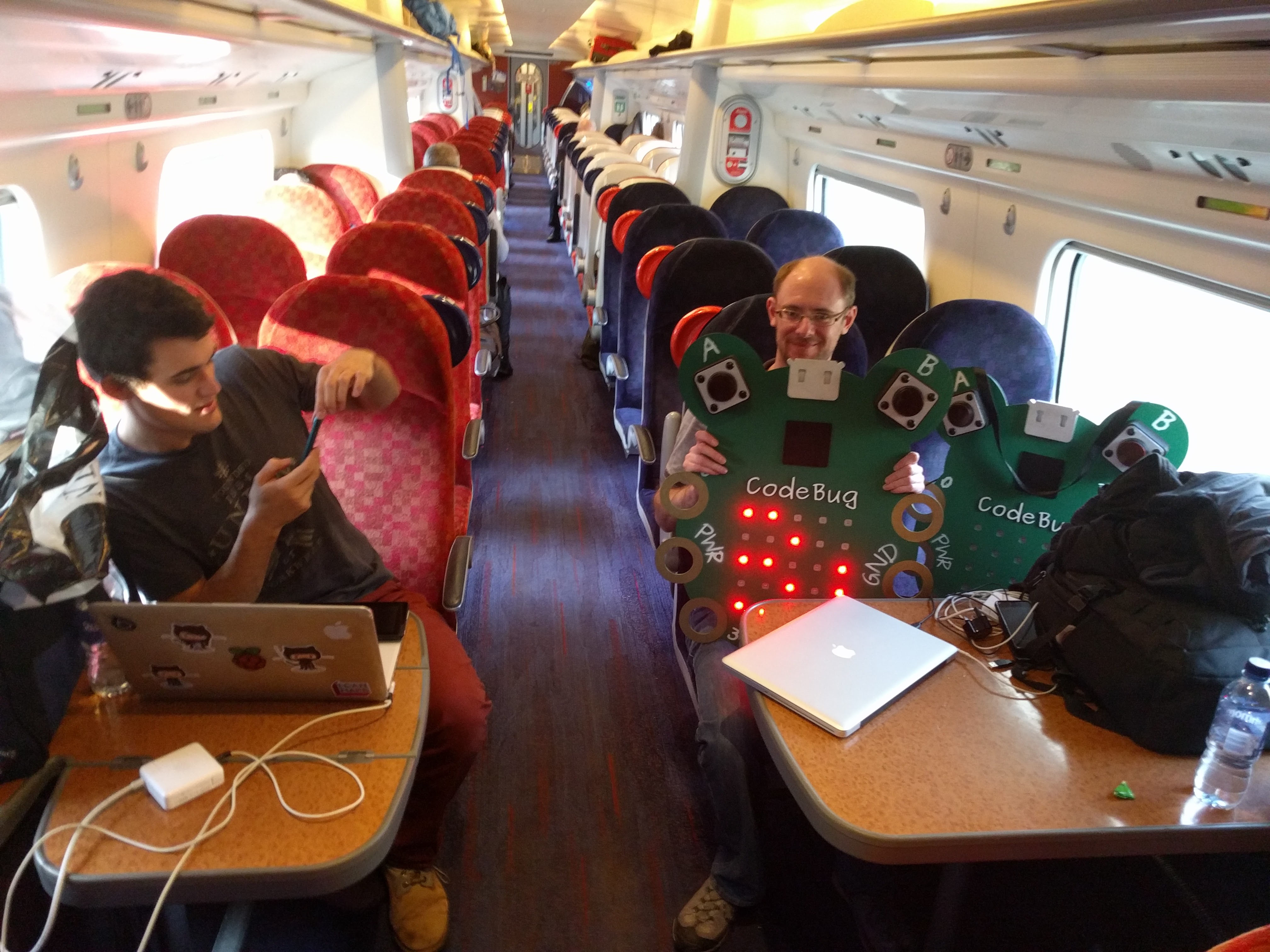 Rapid electronics were kind enough to host us on their stand at Bett alongside our friends MeArm and Mirobot. CodeBug is now available from Rapid's online store.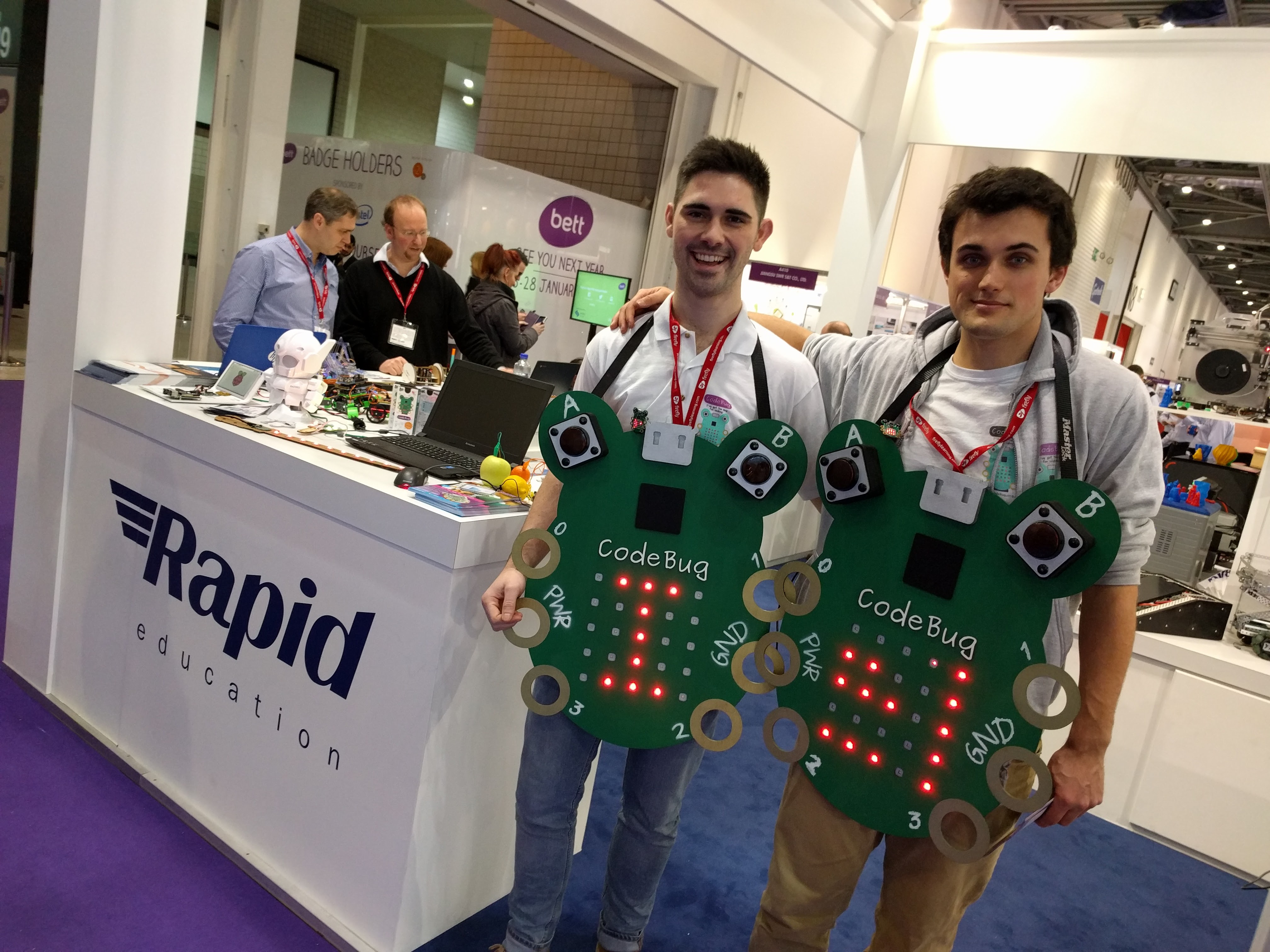 Teachers and students were lining up to try out CodeBug, and we gave lots of people their first taste of programming.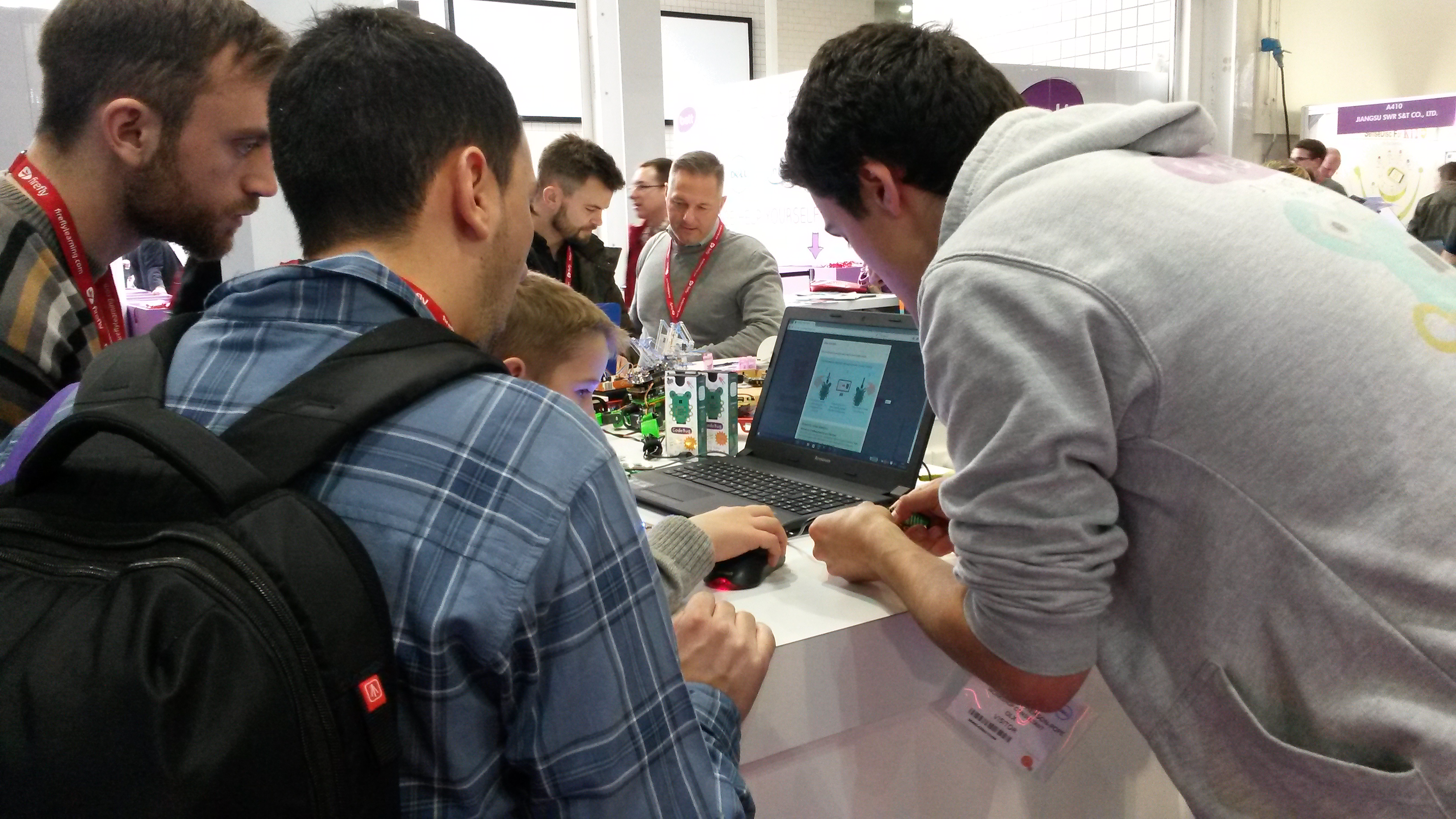 Everyone wanted to have a try with the big CodeBugs, below are just some of the lucky CodeBug costume enthusiasts
The #codebug twins @gbaman1 @jthomascoop pic.twitter.com/x4gWfwaENg

— Tom Macpherson-Pope (@T_Mac_P) January 23, 2016
Everyone wanted to try our #codebug costumes on :) @clivebeale pic.twitter.com/AFSJgrpKxC

— Tom Macpherson-Pope (@T_Mac_P) January 26, 2016
.@MiniGirlGeek has found @T_Mac_P at #bett2016 and has already been given a @_codebug to wear :) pic.twitter.com/nNxoUJsueZ

— Andrew Mulholland (@gbaman1) January 23, 2016
Ben Nuttall from Raspberry Pi even had his own caption competition on Twitter.
After begging and begging, @ben_nuttall finally got to wear the @_codebug pic.twitter.com/SCGwWqgreP

— Alex Bradbury (@asbradbury) January 23, 2016
CodeBug had a good look around Bett and even ventured into the Minecraft world.
Latest #minecraft update includes giant #codebug! #bett2016 pic.twitter.com/kX3krLmFLo

— Thomas Preston (@tommarkpreston) January 21, 2016