Blog
CodeBug and Raspberry Pi at Business Rocks 2016
On

April 26, 2016, 2:52 p.m.
Last week CodeBug had great fun helping out at the Manchester Raspberry Jam stand at Business Rocks 2016.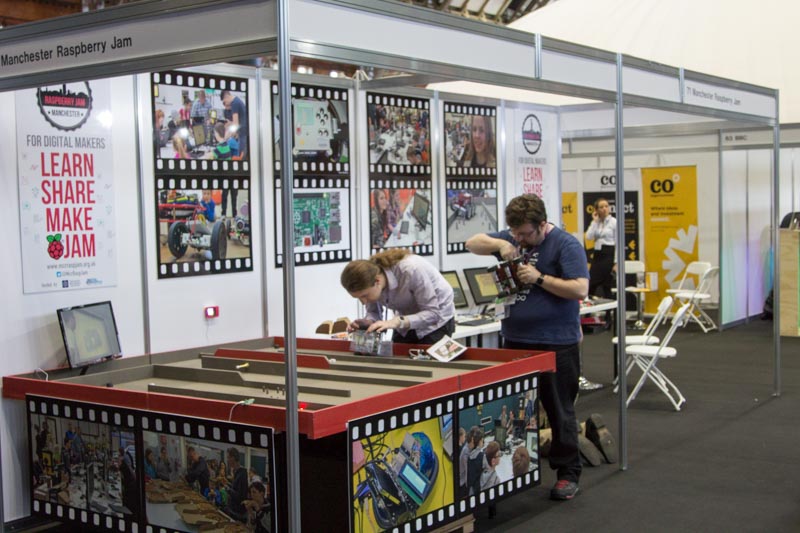 Business Rocks is "THE GLOBAL STAGE FOR TECH INNOVATION" and hosted great names such as Steve Wozniak, A.K.A. "The Woz", co-founder of Apple. We were lucky enough to meet the man himself and gave him a CodeBug to take home programmed with "Woz Rocks!" in scrolling text.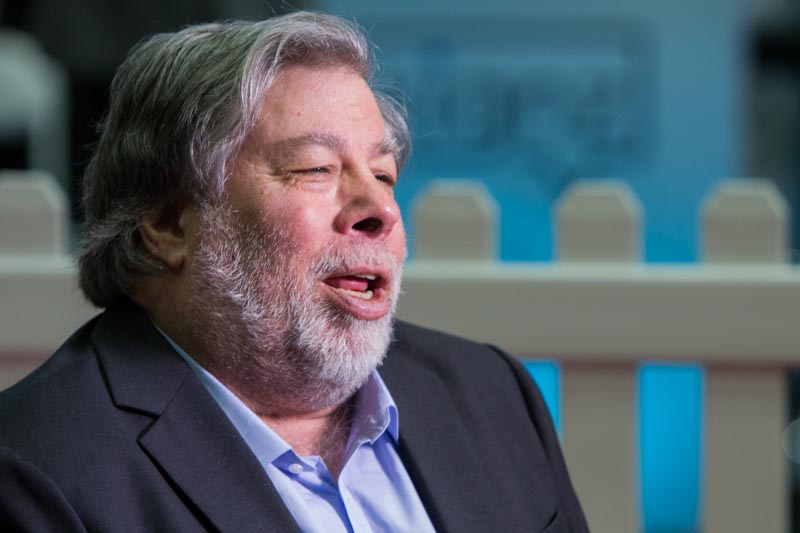 Wozniak is and has always been a maker at heart; from his days in the garage building the first Apple computers by hand, to present day with his Nixie-tube watch. Steve talked at the conference about the story of Apple and his thoughts on the future of technology including his changing views regarding the possibility of Artificial Intelligence.
Over the two days we demoed some of our whacky creations such as the CodeBug Raspberry Pi panorama hat and CodeBug Pi 4 player Pong.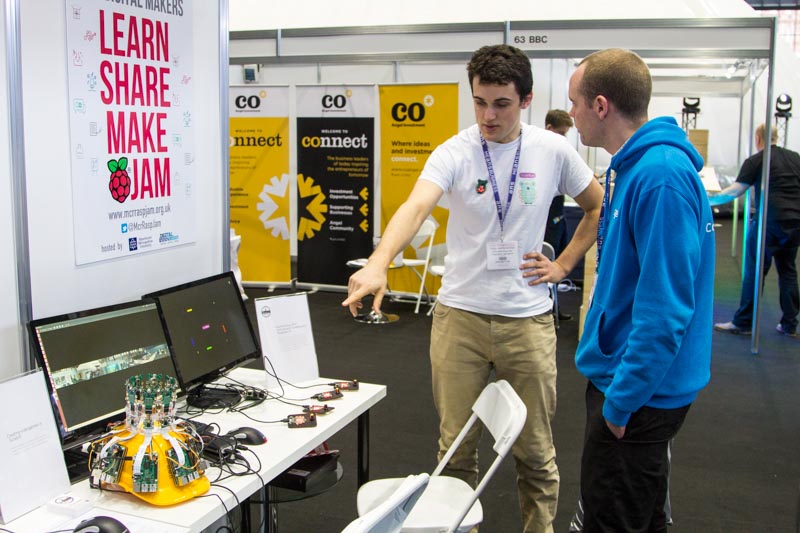 Also demoed on the stand was the Raspberry Pi robo-racetrack featuring its very own CodeBug finish line, with RGB LEDs attached. The LEDs were no problem for the robots to drive over, as the course also consisted of various obstacles and challenges.
It's a wrap - @businessrocksuk @McrRaspJam @JonnyRocks_BR Thanks for the invite - brilliant:-) pic.twitter.com/26d9tOHCFj

— Pete Lomas (@PeteLomasPi) April 22, 2016
Joining us on the Raspberry Jam stand was Les Pounder, Jack Kelly and Raspberry Pi's very own Pete Lomas who gave a talk on the story of the Raspberry Pi.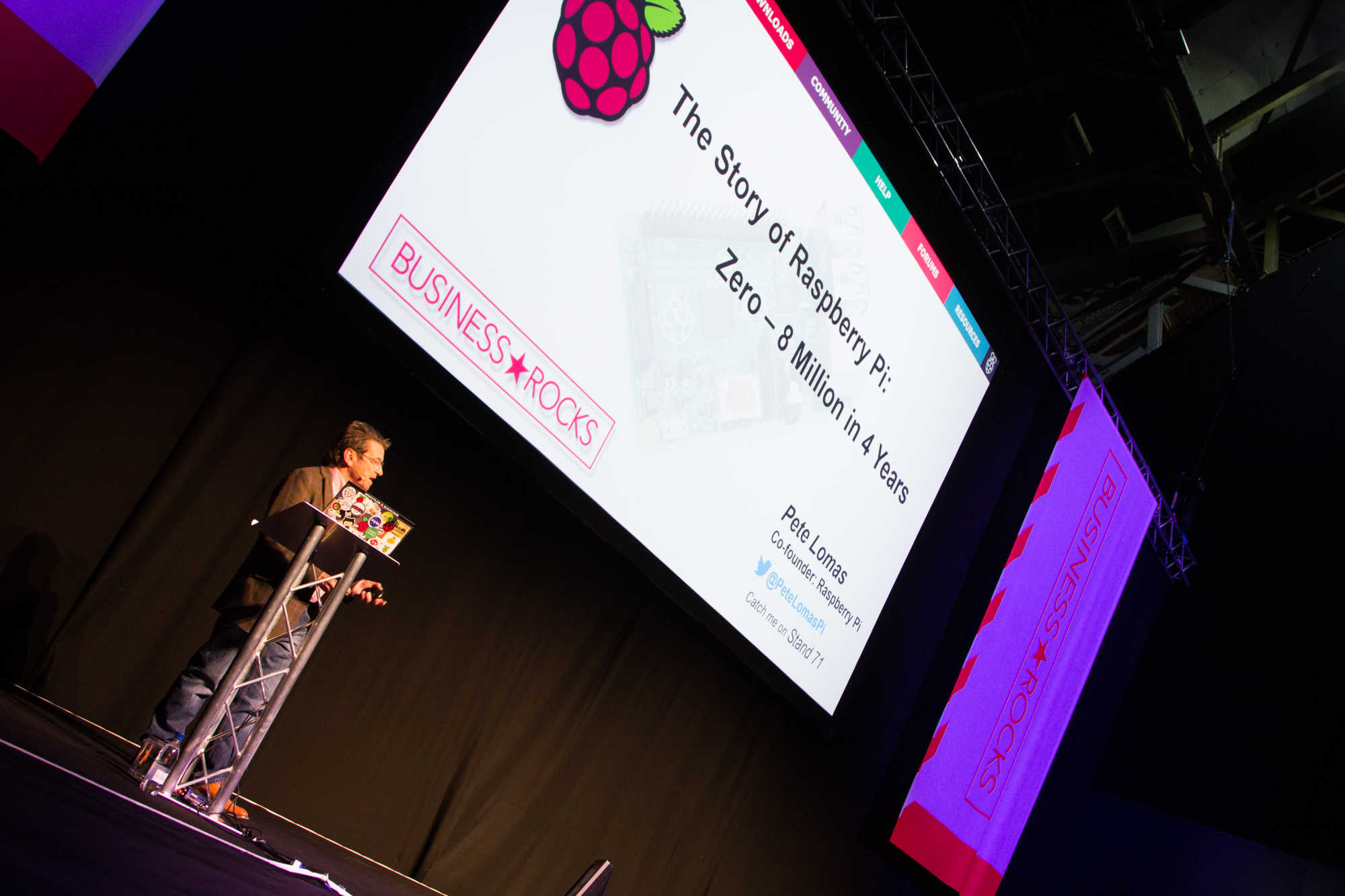 Read more
---